Energy Efficient Fiberglass Windows
Technology Brings Cool Savings to Windows
Ultrex® fiberglass is far less thermally conductive than aluminum (500x less!) and insulates much like wood. This means that Ultrex provides an insulated barrier against extreme weather temperatures, keeping your home comfortable, and helping to reduce heating and cooling costs.
Window Glazing Options
We know how important energy efficiency is, and our standard LoĒ2-272® glazings are a simple means of maximizing your home's thermal efficiency. LoĒ2-272 reflects heat back to its source so summer heat is reflected outdoors and winter indoor heating is retained. At the same time; up to 84% of the sun's UV rays are screened to reduce fading and damage to upholstery and carpets. Argon gas and warm edge spacers are also standard features.*
Our optional LoĒ3-366® glass provides increased performance, especially in high sun exposure locations. This top-performance glass is formulated to reject solar heat while letting light in. With LoĒ3-366 glass, light and visibility are maximized, up to 95% of the sun's damaging UV rays are blocked, and most importantly, you and your home stay cool and comfortable year round.
How Can I Be Sure Infinity Windows Are Energy Efficient
ENERGY STAR®
Infinity from Marvin® exceeds the performance requirements for energy reduction set down by the U.S. Department of Energy and the U.S. Environmental Protection Agency in their Energy Star ratings. And, Infinity qualifies for the Energy Star rating in all U.S. climate regions.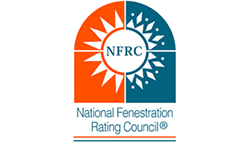 NFRC
The not-for-profit National Fenestration Rating Council sets standards for the window and door industry. Infinity earned one of the highest possible ratings for energy performance. The ratings measure light transmission and heat loss or gain under varying conditions.